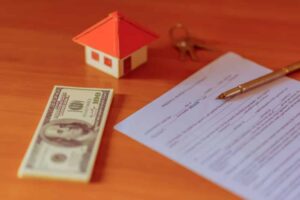 Mortgage fraud occurs when someone obtains a mortgage through deceit or false pretences.  It can involve applicants claiming they earn more money than they do, using a number of different lenders for the same property, or changing a property's deeds without the owner's consent.   Another typical case involves convincing  a mortgage lender into providing loans for a property that borrower is not purchasing.
Mortgage lenders can potentially lose thousands, if not millions, of dollars to mortgage fraud each time they approve a request. This danger leads to lenders imposing stricter policies and investigation of the salaries and credit history of potential borrowers. While this may not necessarily seem like a bad thing, if it makes it too difficult for genuine mortgage-seekers, it can have a destructive effect on the lives of countless families as well as on the real estate market as a whole.
Ronald Noble, founder of RKN Global, urges those who apply for mortgages to be fully open and honest about their credit history and salary. This will ensure that borrowers are offered the right mortgage, making them less likely to find themselves being accused of fraud (or in foreclosure).
One possible solution to this type of fraud could involve using a program that alerts mortgage lenders when more than one mortgage is taken out on a property.
Another solution could involve looking even more closely at each and individual applicant, asking for more proof of identification and undertaking more rigorous background checks. Delving further into the lives of applicants may make the process more difficult and increase the length of time it takes to be approved, but it could help to reduce the incidences of fraud. This is not to suggest that lenders are not careful about who they offer loans to, but there is a worry that higher house prices and increased interest rates could encourage genuine applicants to commit fraud just so they can get a home of their own.
In some cases, people may be making innocent mistakes in their mortgage application. These mistakes may involve overstating how much they earn or how much their property is worth. Although it is perfectly normal to want to get as much money as possible when selling the home, claiming that it is worth more than it genuinely is might be considered fraud if the claim is intentional or recklessly disregards the truth.
It has been reported that during the first few months of 2016, the incidences of mortgage fraud rose from 4% to 6%, in the UK alone. With approximately 60,000 new mortgages being offered during  the first quarter of 2016, 6% is equal to approximately 3,600 mortgages. This means that during the first months of 2016, 3,600 fraudulent mortgages were approved in the UK!
During the mortgage application process, potential borrowers should ensure that they are 100% honest in their application. They should also consider how they would pay the mortgage should they lose their job, retire, or find that their monthly payments have increased. If it looks as though obtaining a mortgage using the correct figures (income, expenditure, credit history etc.) is unlikely, potential borrowers should seek advice, and consider other options like buying a less expensive property or renting.
RKN Global's founder, Ronald K. Noble, notes that while many innocent people apply for a mortgage every year, fraudsters help contribute to lenders' unwillingness to offer mortgages without stringent requirements. This could result in fewer people owning homes.