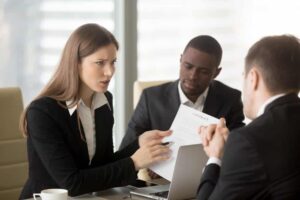 Personal loans are often thought to be a good option for anyone who finds themselves a little short of cash. They are typically unsecured loans, meaning you won't need to sell your home if you cannot make the repayments. Secured loans are those which are can be collected against your property, and can pose a greater risk if you are struggling to make repayments. The attraction of personal loan means you don't need to worry about this. This type of loan can also be ideal for those who do not own a home.
Another benefit of getting a personal loan is you can typically borrow more than you would be able to on a credit card, giving you more flexibility, and the chance to borrow the amount you really need. This means you have the money you need, when you need it, allowing you to do whatever you want with it.
There are, of course, risks and costs that come along with these benefits, though suffice it to say that the benefits attract a large number of borrowers.  This, of course, is an opportunity for fraudsters to find victims.
Some people have fallen victim to personal loan scams because they are unaware of the practices of legitimate loan companies.  A scam that is known as 'Advance fee fraud' often involves scammers asking for a fee before the loan is approved. In some cases, the company purporting to offer a loan will disappear once they have received the fee, or ask for more money.
Ronald Noble, founder of RKN Global, stresses that legitimate loan companies generally do not ask potential customers to make a payment before confirming a loan application has been approved. Authentic lenders have no reason to ask for upfront payments, since they profit from the amount of interest they charge over the period of the loan.
Most loan companies will take an interest in your credit history when you apply for a loan. However, scammers may state that they don't take your credit history into account before offering you a loan. To a potential borrower who has a bad credit history, this may seem like a good chance to get a much-needed loan, but there's a chance that not all is what it seems.  The bottom line is that personal loan companies have a legitimate business reason for asking for your credit history:  they need to see your credit history/report so they can understand how much of a risk you are. If you have a history of making late payments, or not paying, the loan company may deem you too big a risk and decline your application. If a lender states that it doesn't need to see your credit history/report, chances are it doesn't intend to lend you any money at all.
Another characteristic of scammers is the pressure they put on potential borrowers and the efforts they make to convince them to act quickly.  For example, a fraudster might say that the offer that the lender has is limited, and if the borrower does not act within a certain short time frame, he or she will miss out. Legitimate lenders will not behave this way, although they may have some promotional offers running from time to time. If you are being pressured by a loan company to apply for a personal loan, walk away.
Scammers have also been known to send unsolicited emails to potential borrowers, in a bid to reel more people in. Legitimate lenders are not likely to do this; rather they will wait for you to approach them, before making you an offer. Anyone receiving an email purporting to be from a loan company should not open it; they should instead delete the email, and treat it as spam.
Borrowers also need to be aware of the role of advertisements in fraud. While there are many legitimate advertisements out there, some are fraudulent and may take you to a fake website, perhaps offering a deal that seems too good to be true. Avoid any advertisements that pop up, stating that you have been approved for a loan; treat these as spam and look elsewhere.
RKN Global's founder, Ronald K. Noble, recommends that potential borrowers use caution when applying for loans. The ideal way to apply for a personal loan is to look for a financial organization you can trust and which has a proven track record. A little research on your behalf could help prevent you from falling victim to a scam.