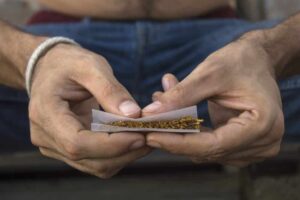 Even though it has been illegal to smoke in some public places in England since 2005, the demand for cigarettes remains high, and with it, the sale of illegal cigarettes. More than 5 billion illegal cigarettes were sold and smoked in the UK in 2016.
Criminals often buy cigarettes from other countries, such as France and Spain, and fail to declare them at customs. Cigarettes can often be well hidden in vehicles, making them hard to spot should a customs official undertake a search.
RKN Global's founder, Ronald K. Noble, emphasizes the need for honesty at all times, particularly when travelling through borders. The trafficking in illegal cigarettes is a serious matter.
Criminals benefit from the sale of the cigarettes because they do not have to pay any duty or taxes on them when they are purchased from other countries around the globe. When the criminals fail to declare the cigarettes at UK customs, they then have the chance to sell them at a lower price while still drawing hefty profits from the sale.
9 percent of all the cigarettes smoked in Europe are thought to be illegal. In fact, the number of illegal cigarettes smoked on the continent is believed to be higher than the number of cigarettes smoked in the whole of France.
Ireland has one of the highest excise duties in the European Union, making the country a target for anyone who wishes to make a profit from cigarettes. The higher the excise duty, the higher the demand for illicit cigarettes is. As a result, criminals will go to great lengths to creatively hide their merchandise and their gains in the back of trucks, cars, and properties.
Ronald Noble, founder of RKN Global, urges anyone who has information about the sale of illegal cigarettes to contact the relevant authorities. It is only when criminals are prosecuted for their crimes that the authorities can reduce the sale of such goods.