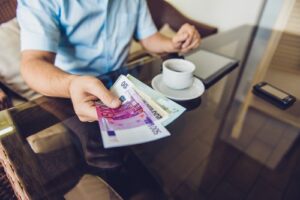 Pedro Agramunt recently resigned as President of PACE (The Parliamentary Assembly of the Council of Europe) amid an investigation into corruption and complaints about his visit to Syria with Russian MPs. PACE is Europe's human rights watchdog, and members of the assembly called for Agramunt's dismissal after a claim that some of its members did favors for Azerbaijan.
Agrumunt resigned on October 6th, 2017, three days before PACE was set to vote on his dismissal. Agramunt had been regarded by some as pro-Russian, working to bring Moscow back into the Assembly after the delegation lost its voting rights in 2014.
Agrumunt had also been criticized for visiting Syria, during a visit to which he met with President Bashar al-Assad. The President of Syria has been condemned for vast human rights abuses including chemical attacks by his armed forces and causing the deaths of thousands.
PACE's former President claimed that his visit to Syria was undertaken as part of his capacity as a senator. Agrumunt also stated that he traveled to Moscow before he caught a flight on a Russian plane that was heading to Damascus, Syria's capital.
Tweeting that he had stepped down for personal reasons, Agramunt's dismissal was to be expected after PACE introduced a procedure that allows the parliamentary assembly to hold those in elected offices accountable for their actions and to dismiss them if it sees fit.  An internal corruption probe was undertaken by the Parliamentary Assembly of the Council of Europe after allegations had been made about improper connections between Agramunt and Azerbaijan. The Organized Crime and Corruption Reporting Project (OCCRP) discovered that some former assembly members received payments from a secretive slush fund after they allegedly served the interests of Azerbaijan's political elite.
PACE's Socialist Group announced that even if Agramunt's visit to Syria had been a private and personal one, the Parliamentary Assembly's name should not be involved in practices that that may appear to support Syrian President Bashar al-Assad's brutal regime.