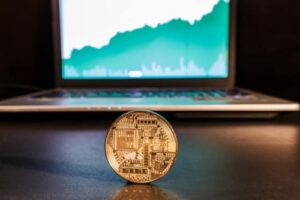 The government of Uganda is set to regulate cryptocurrencies like BTC because they are getting more and more popular in the country. This has lead some of the nation's policymakers have called for regulations to protect the public.
Government asks Ugandans to be cautious of crypto; set to regulate cryptocurrencies
The Government of Uganda asked people to be cautious while dealing with cryptocurrencies. David Bahati, the State Minister for Finance and Planning, said that "As government we expect everybody to be responsible and not just invest money in anything you are not sure of." Earlier, the Masaka municipality MP, Mathias Mpuuga, said the Ministry should come up with a bill to regulate the artificial currency, because otherwise the "country could be headed for a time bomb."
Bahati, according to a local news outlet Independent, disclosed that the government is now set to introduce a new bill to regulate the cryptocurrencies.
A major concern is that several agencies dealing in crypto are defrauding people. Mpuuga, who called those agencies 'cryptocurrency dealers,' said there is no legal framework to regulate them.
He said, "There are several agencies posing as cryptocurrency dealers such as ripcoin, namecoin and bitcoin. The challenge is that while this is taking place, there is no legal framework for supervising these players."
Massive rise of Crypto in Uganda
Uganda, which has a population of over 44 million people, is home to a number of cryptocurrency associations and has been home to several blockchain conferences.  Digital asset exchange Binance opened a fiat-to-crypto platform in Uganda recently and it got close to 40,000 sign-ups in its opening week.   But according to Bahati, the government has not approved cryptocurrencies officially yet.
Another MP, Odonga Otto, asked the Ministry of Finance to go beyond warnings and protect the population. Otto said, "I am currently privy to a case in court of one of the pyramid schemes called D9 that has defrauded many Ugandans including some MPs yet there is no legal regime in which people can claim their money."