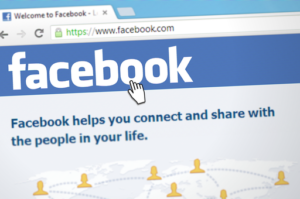 Facebook CEO Mark Zuckerberg may not have meant to invite new rules and regulations when he said Facebook would work with the government for online protection, describing a "more active role for governments and regulators." Singapore seems to agree with the goal of greater government involvement.
What is the bill about?
Zuckerberg wrote in the article that it can preserve what's best about the internet – freedom of speech – as well as protect society from harms by updating the rules in four main areas–data portability, election integrity, harmful content, and privacy. He also noted that it was time to update the rules which govern the internet in order to define clear responsibilities for companies, governments and people.
Singapore submitted a bill in its parliament two days after the Zuckerberg article went public. The legislation governs how websites like Facebook manage fake news on their social media platforms. According to the bill, sites would have to place corrections or warnings with posts which contain false statements. If the bill passes, the sites would have to delete comments that any of the country's ministers deem to be against the public interest.
The Protection from Online Falsehoods and Manipulation Bill is an 81-page document that explains the meaning of communication and public interest, various types of false communication, and the actions to be taken by authorities in case of online offense. A person posting a false statement which is prejudicial to public health and safety or to the security of Singapore may be guilty of an offence and liable to a fine of up to $50,000 or to imprisonment for up to 5 years.
Is Facebook unhappy with the bill?
A Facebook representative said that the social network is concerned with aspects of the bill which give power to the Singaporean authorities to force it to remove content that look false to them.
Shanmugam, the Law Minister of Singapore argued that the new bill would have no effect on free speech. The minister told reporters that the legislation only deals with false statements of fact and not on opinions or viewpoints. Shanmugam said users can state whatever viewpoints they want, whether reasonable or not.