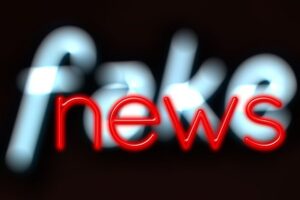 Social media companies have been at the center of the storm of fake news for years now.  With the spread of coronavirus, fake news about the virus has proliferated. This false and misleading information can pose danger to the public.  In response, some companies are taking steps to combat fake news specific to the virus.  For example, Facebook recently released  "Get the Facts", a new feature to reduce the spread of fake news and misinformation regarding the coronavirus.
The company's initiative is part of its wider efforts to fight the spread of harmful misinformation about COVID-19 on its platform and its other apps, including Facebook Messenger, WhatsApp, and Instagram.  The "Get the Facts" feature directs users only to information from credible sources and tries to help users identify fake news.
Facebook's CEO said that as part of its initiative, the company had directed more than 2 billion people on Facebook and Instagram to authoritative health resources.  The efforts also require liaison with fact-checking organizations to review and rate content worldwide in over 50 languages.
Other efforts by the company include a program to label fake news and misinformation.  This is a step that Twitter also implemented back in February.
With measures like these, social media companies seem eager to balance two goals.  The first is to prevent fake news, especially harmful fake news about the virus, from spreading.  The second is to keep their platforms as open and censorship-free as possible for their users.