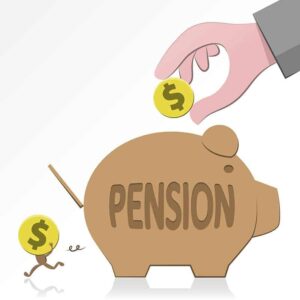 Pension scams seem to be on the rise, as people who hold pensions are encouraged to invest their retirement savings. The concern for scams centers on fraudsters who try to encourage those with savings to convert them into cash before they reach the age of 55. With more and more people claiming pensions, there is a significant worry that scammers will try to profit from them.
RKN Global's founder, Ronald K. Noble, notes that governments around the world have been asked to bring a ban into force that could protect vulnerable people. No such ban has been put in place, however.
The British chancellor Philip Hammond attempted to take steps to put a plan into action, but it was shelved so parliament could focus on implementing specific bills before former British Prime Minister David Cameron's parliament was dissolved. This lack of implementation effectively means that anyone with a pension could still be targeted by scammers claiming to be from legitimate investment or pension companies.
The Pension Regulator, an organization that provides guidance and information on work-based pensions, states that unsolicited emails, texts, or calls are likely to be scams. The callers may claim to be from a government body, or from Pension Wise, a government service which works to help people understand a range of options related to their pension.
Pension holders are told to be aware of scams that offer 'Guaranteed returns' when asked to consider investing their money. Scammers use tactics to pressure pension holders into parting with their cash, using phrases such as 'A time-limited offer', or in some cases sending a courier to someone's door in an attempt to get him or her to sign documents.
The Financial Times reported that in the UK alone, more than £8m was lost to pension scams in March 2017, just a few weeks before the British Government shelved their pension scam ban. In the absence of government regulation, the public must exercise caution and diligence in order to avoid this particular form of fraud.