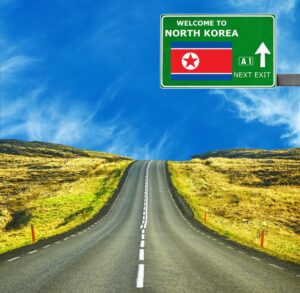 On July 21st, the U.S. State Department announced its implementation of a ban which means that no American citizen will be permitted to visit North Korea.
Two travel agencies which operate tours in North Korea told news broadcasters that the ban will come into effect approximately 30 days later, making the ban effective around August 20th.
Reports state that Washington had been considering the travel ban for a few months. The ban comes in the wake of the death of Otto Warmbler, an American student who was arrested during a trip to North Korea. Some sources also state that the ban may have also been affected by North Korea's recent missile test that could have reached as far as Alaska.
The ban appears intended, at least in part, to protect Americans from possible arrest and other dangers associated with visiting North Korea.
When the bill comes into effect, anyone wishing to visit North Korea will need to apply for a special permit to gain entry to the country. It's likely that these permits may only be granted to those who were planning special visits—like humanitarian ones—and not regular travel for leisure.
There are fears that preventing American tourists traveling to North Korea will have the unintended consequence of making the country seem even more attractive to tourists who have the urge to visit.
In August 2017, any American trying to travel to Pyongyang or to other parts of the North Korea will find their passport invalid for such a trip.
The Swedish embassy, which is responsible for taking care of American affairs in North Korea, is trying to determine how many American tourists are in the country, perhaps in a bid to find them and remove them from the country before the ban is put in place. Any Americans still in the country are likely to be the last to set foot in an area that has already been virtually off-limits to Americans.
North Korea tourism: U.S. to ban Americans from visiting," bbc.com, 21 July 2017. http://www.bbc.com/news/world-asia-40680500