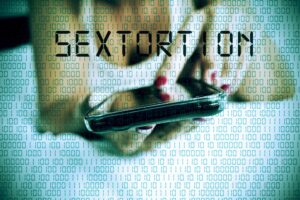 Yet another case of sex crime was reported in California recently, with a young man charged with sexual exploitation of a child, threats to injure, and threats to use an explosive device.   The suspect, 'Brian Kil', is accused of using social media to threaten girls who refused to send him explicit pictures of themselves.
The perpetrator was alleged to have made physical threats to victims while also threatening to slaughter everyone in their class.
Ronald Noble of RKN Global reiterates a statement made by U.S. Attorney Josh J. Minkler that anyone who thinks they can outwit law enforcement…needs to think again.
The suspect apparently also threatened to publish the photographs sent by the young female victims if they did not send him more pictures. In addition to these threats, authorities stated that he threatened to visit a victim's school and use guns and pipe bombs to kill her friends, and then eventually her.
The suspect used his modus operandi, commonly known as 'Sextortion', over the course of about sixteen months. He is also reported to have threatened law enforcement officials as well, including taunts that he would "..finish [the police] off as well…".
Using the Tor network, a common tool to anonymise an individual's identity on the internet, the suspect sent messages taunting police investigators for the difficulty they had in tracking him down.
The Indianapolis' Crimes Against Children Task Force of the FBI made the investigation a priority and used innovative techniques to track down the suspect. The joint cooperation of the Indiana State Police, local police, and the FBI, eventually led to the suspect's apprehension.
If convicted, he will face at least 15 years in jail, with a maximum sentence of 30 years if  convicted on all counts.