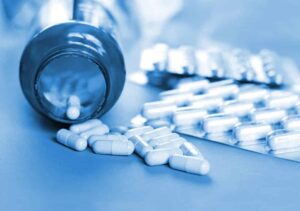 At least 60 people have lost their lives in the UK over a period of 8 months after taking Fentanyl. It is an opioid that is traditionally prescribed to kill pain, and traces of the drug were found in a batch of heroin that had been seized by British police.
Considered to be 50 times more powerful than heroin, hospitals have used Fentanyl for many years; however, an illegal version of the drug has now been found on the UK's streets, and when mixed with class A drugs, including heroin, it can potentially be lethal.
Fentanyl-related deaths in the north of England in early 2017 highlighted the fact that more and more people were dying from suspected drug overdoses, and there is concern that the death rate will continue to rise.
Ronald Noble, founder of RKN Global, warns of the dangers of drug use. The next batch of drugs users take could potentially be their last. As no industry regulates the mixture of illegal drugs, there is no way of ensuring the safety and purity of any batch—even if the user thought the inherent danger of the "pure" drug was worth taking.
An issue of particular concern to the National Crime Agency are the batches of heroin that were seized in November of last year. The heroin is reported to have contained Carfentanyl that is 10,000 times stronger than morphine and is frequently used to tranquillize elephants.
The National Crime Agency's Deputy Director Ian Cruxton said that the supply of Carfentanyl is thought to come from China, which is believed to be the source of the opioids and the chemicals that are used during the manufacturing process.
Another survey undertaken by the NCA found that fentanyl is being imported into and exported from the UK, resulting in the discovery of a drug-mixing factory in Leeds, Northern England. The discovery saw three people facing a charge of conspiracy to supply and export the class A drugs.
Carfentanyl is so strong that a dose the size of one grain of salt has the potential to kill someone who takes it. Heroin is horrific enough; with Fentanyl and Carfentanyl, the horror is only multiply.