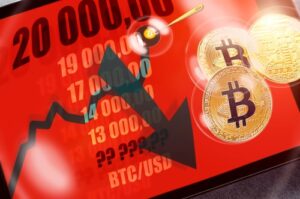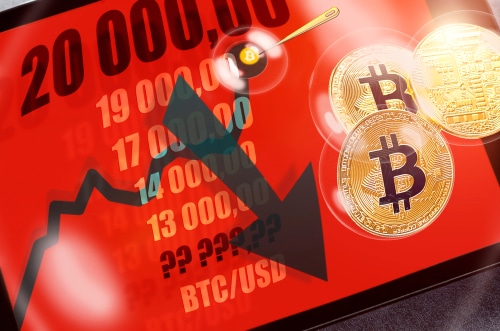 The cryptocurrency wave gained enormous traction in 2017 as thousands flocked to digital currencies. However, recent weeks have seen a sharp drop in cryptocurrency prices, and an analyst has cited that as a reason for slashing down the profit forecast for Nvidia, which is a prime manufacturer of Graphics Processing Units (GPUs) used in both gaming and in cryptocurrency markets.
Wells Fargo Securities Report
Wells Fargo Securities analyst David Wong sent a note to clients mentioning the risks he sees associated with Nvidia and cryptocurrency. Nvidia is a big player in the cryptocurrency mining industry, since Nvidia GPUs are used extensively by miners to mine Ethereum and Bitcoin. The fact that cryptocurrency prices have dropped in recent months means the market is experiencing a dip, during which trading goes down, as does mining. That affects Nvidia, according to Wong, since there is decreased need for its GPUs.
Wong went even further, stating that the demand in Nvidia GPUs for mining is falling, which will have an adverse effect on Nvidia's July and subsequent quarters in 2018. It is for this reason that he lowered his fiscal earnings from Nvidia in 2019 from $5.39 to $5.26. The share price of Nvidia dropped by 4.6 percent a day after this report was released.
Nvidia CEO says cryptocurrencies will stay
Although the report casts doubts on Nvidia's capability to continue churning out huge profits, CEO Jensen Huang counters that the drop-in cryptocurrency prices doesn't spell the end for the market. 2017 saw a monumental growth, with Bitcoin growing from $1,000 to close to $20,000 within the same year. Ethereum too grew by 700% in that year but has seen a drop of 70% in the past couple of months. However, Huang says that with cryptocurrencies, people now have a low-cost and low-friction solution in their hands, and this will keep cryptocurrencies in the fray for a long time.
He emphasized that the way Nvidia's GPUs are made makes them ideal for mining. Mining requires hashing and high computation. CPUs can perform mining as well, but GPUs are stronger and therefore preferable. This is why Nvidia and AMD are the biggest players in the bitcoin mining hardware sector. Many believe this has created a market where other competitors cannot survive. Although some cryptocurrencies are even coming up with algorithms and protocols that make GPUs less useful as they have been so far, Huang is untroubled.
The main reason for this is that Nvidia is not making cryptocurrency mining its biggest target and service area. It continues to place its focus on the gaming, data storage, and autonomous car industries. Huang believes that all these three industries are much larger and better suited for Nvidia. He concedes that crypto mining yields significant profits for Nvidia every year, but despite that, Nvidia is unwilling to capitalize on this more extensively. Its aim is to continue working in the gaming and data storing industries and researching in the autonomous car industry.