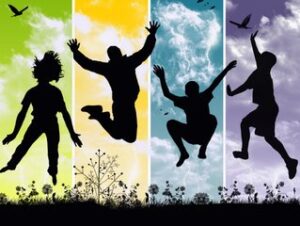 Why would big tech companies be jumping in to the crypto market?
Crypto coins with developer communities, strong fundamentals and large transaction volumes have done better than other digital assets in the early part of 2019. In the cryptocurrency market, EOS and Litecoin were doing well and the two blockchain networks saw amazing progress in DApp (decentralized application) adoption and tech development. BTC, however, saw both rises and falls lately, with its value at $3,605 at the time of writing.
Tech giants jumping in to the crypto market
Several tech companies, including Google, Twitter, Facebook and Telegram, are entering the cryptocurrency market. This may very well affect Bitcoin, possibly increasing its value in the early stages. Twitter CEO Jack Dorsey, while speaking on a popular podcast, revealed that he invested in Bitcoin as well and believes it to be the money of the internet.
This is not shocking news, given that Twitter allows its users to send digital payments across the internet and also lets people buy bitcoin. Facebook, for its part, bought ledger tech company ChainSpace in order to expand its knowledge of and research in blockchain technology. According to anonymous sources, over 60 people are specifically working on blockchain technology at the social media company.
Another company that has shown interest in blockchain tech and crypto is Google. The search giant has revealed that it will release a search engine tool that will allow users to search the eight top blockchains. Google states its goal as bringing all the data together without harming privacy of users. Telegram and Baidu are also entering the crypto market, with their in-app tokens or by acquiring companies.
These steps taken by different tech giants will undoubtedly increase awareness and knowledge of cryptocurrency, potentially bringing the technology to wider horizons.