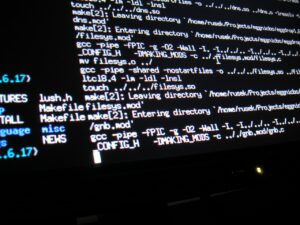 Bithumb, a South Korea-based crypto exchange, recently went through another hack. According to reports by the company (as on 30th March 2019), users' funds are safe from any external infiltration. There are also reports that the attack may be an inside job from someone inside the trading platform.
Bithumb hack may have been an inside job
Bithumb, which is a leading crypto exchange, suspects that the hack was perpetrated as an inside job by someone associated with the company. The exchange platform reported that the funds were stolen from the company's "hot wallet". Bithumb reported that about $13 million in cryptocurrency was stolen in the hack.
Bithumb noted that on Friday, March 29, it noticed an "abnormal withdrawal" of cryptocurrency through its monitoring system. The crypto exchange suspended all asset deposits and withdrawals on its platform after spotting the breach.
This hack comes about a year after a hack in which over $530 million were stolen from the Tokyo-based exchange Coincheck, the largest exchange in Japan. Coincheck lost $530 million in NEM Tokens (XEM), from its hot wallet.
For its part, this is not the first time Bithumb was hacked–about $30 million worth of crypto was stolen by hackers last year in a different attack.
Bithumb investigating the hack with KISA
The Seoul-based company said in its statement that all the cryptocurrency which was stolen was owned by Bithumb and that the assets of all its members are safe and protected in a separate cold wallet.
The exchange transferred its own assets from the hot wallet to the offline (cold) wallet after the hack.
The company says the hacker is someone from inside the company, as there is no evidence of any kind of external breach. The trading platform is conducting investigations with the Cyber Police Agency, KISA (Korea Internet and Security Agency) and other security companies to find who was behind the attack. It is working with top foundations and exchanges and hopes to recover some of the stolen amount.