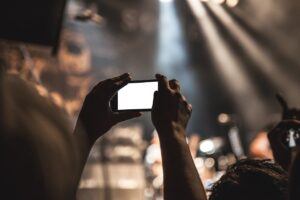 In the wake of the Christchurch attacks and questions about the role of social media in them, Facebook is exploring restrictions in its live-streaming feature. After the dreadful attack in New Zealand, the dark side of social media reached another level, and Facebook now looks intent to address the live-streaming issue.
Facebook COO's letter highlights three important steps taken by the company, including restrictions on live-streaming
Sheryl Sandberg, Facebook's COO, wrote a letter to reveal the steps that the tech company is taking to identify violent footage or videos and delete them. She also emphasized three steps that the social media giant is taking to eliminate hate from its platform. Sandberg called the Christchurch attacks "an act of pure evil" and added that the tech company is reviewing what went wrong.
Facebook is working with authorities to understand what happened that day. The social media company has deleted over 1.5 million videos of the attack from its platform and has noted that there were edited versions of the video available on the network as well. Sandberg said in her letter that Facebook staff had found over 900 variations of the video, all of which were removed by the company.
The first step that Facebook is taking is considering restrictions for live-streaming video. This would include controls on who is allowed to go live in light of Community Standard violations. The social network is also rolling out more features to identify videos that are violent. The second step is to eliminate hate on the site. Late in March, the company banned separatist and white nationalist content from its platform. The links to hate content would now redirect people to sites that help people leave hate organizations.
Facebook to offer support to mental health organizations
The last step which the COO highlighted is the support that Facebook is providing to more than four mental health organizations based in New Zealand.
The tech company is also working with authorities to find out how social media platforms played a role in the attack and how attacks can be stopped in the future. Sandberg's letter may be vague in some ways, but it does reveal that Facebook is deeply concerned that its live streaming feature was prominent in the attack, and it is taking action to prevent hate videos from being posted on its platform.