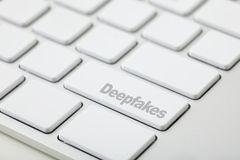 Facebook CEO Mark Zuckerberg said in a recent statement that his company made a mistake when it wasn't quick enough to act against a deepfake video of Nancy Pelosi, Speaker of the U.S. House of Representatives. A doctored video of Pelosi was being shared on Facebook last month and the company took more than a day to identify and flag the fake video.
What is a deepfake video?
Since the Pelosi video, a new term has circulated online, called "deepfake" or "cheapfake."  The terms refer to a new type of misleading content which could encourage election meddling and online misinformation. The doctored video of Nancy Pelosi was edited to make it look like the House Speaker herself was slurring her words.
More than 25 Democrats sent a letter to Zuckerberg saying that they were concerned about the fake news and misinformation spreading through the platform and that the social media platform is not fully prepared for the 2020 elections.
While speaking at the Aspen Ideas Festival, Zuckerberg said that it was inaction by US authorities against false political content on Facebook that aided in the spread of online misinformation. The CEO believes the US authorities should have taken action against fake news perpetrators after the 2016 US election.
Zuckerberg agrees Facebook was slow to take act against the deepfake video
Zuckerberg also said that Facebook should have identified the video faster and flagged it as fake. He said it took some time for its team to flag the fake content and for its fact-checkers to rate it as false, and that in that time frame, the video got a great deal of distribution.
By contrast, Pelosi said that Facebook's decision to only flag the video and not remove it completely was a sign that it may have helped the Russians "wittingly" spread fake content and misinformation during the US presidential election.