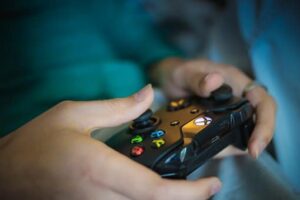 Researchers at Cambridge University have recently come up with a new weapon in the battle against fake news and misinformation which is spreading through social networking sites. That weapon is not an algorithm or a new feature, but a game.  In fact, it's a video game which will help people who play it learn more about fake news and ways to identify it.
Fake news, education and a game: Learn better prevention
Big tech companies like Google and Whatsapp are supporting the project. It is being reported that the creators will make a special version of the game for WhatsApp. WhatsApp, which helped fund research into the game, is looking for ways to address the fake news problem in its own service.
The creators of the game, Sander van der Linden and Jon Roozenbeek, said that when people learn how to play the game and understand how fake news is created, they get better at identifying fake news in real life. If people understand how fake news is created, they will be less likely to read it or share it with others, which will in turn lead to dismissing misinformation before it can take root.
The big question: how effective will it be?
It is too soon to predict how well the game will work, but it can be said that the game's creators have put a great deal of thought and effort into its design. They studied false news and misinformation for years, coming up with traditional educational solutions, with little success.  They realized that teaching people in traditional ways was too time-consuming and that getting their attention wasn't easy.
The game was born out of the failure of traditional educational methods.  It has been modified to address different goals, cultures and languages. For example, the game's creators are testing its use to fight radicalization in the Middle East.
Creative efforts to combat fake news and misinformation should be applauded, even as we shouldn't expect any one tool to provide a complete solution.