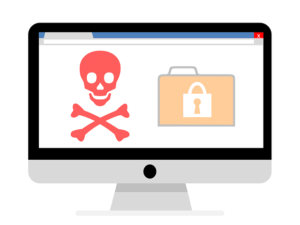 On the New Year's Eve, attackers used Sodinokibi ransomware to attack Travelex, a UK-based foreign exchange company. The hackers asked the company to pay $6m ransom in exchange for the release of its stolen data. Although ransomware has been around since the late 1980s (!), it has increased vastly in recent years.
Some major cyber-attacks of the past
The 2017 WannaCry ransomware attack targeted computers in more than 150 countries and affected more than 230,000 machines. It targeted computers running Microsoft Windows. The program encrypted data on the target computers and demanded ransom in Bitcoin in exchange for the encryption key. The attack affected about a third of the National Health Service Hospital trusts in the UK, costing the health services over £92m.
Another big attack was the 2013-2-14 CryptoLocker cyber-attack. It used a trojan to infect victims' Windows computers. It also spread through an existing Gameover ZeuS botnet and through infected email attachments. The malware encrypted certain types of files stored on local and mounted network drives. It then displayed an image which offered to decrypt the files only if the victim paid the ransom before a deadline. CryptoLocker infected more than 500k machines and its operators are reported to have stolen over £2.3m from their victims.
More and more cyber-attacks disturbing governments' systems
More recent cyber-attacks have targeted cities' computer systems. For example, the 2019 RobbinHood attack hacked the computer systems of the Baltimore city government. The attackers demanded around 13 bitcoin in exchange for restoring access to the data. Cost to the city of Baltimore: over $18 million.
The Ryuk ransomware attack, named after a demon in an anime series named Death Note, attacked organizations that worked on tight schedules.  In two weeks, Ryuk squeezed over £500,000 out of its victims.