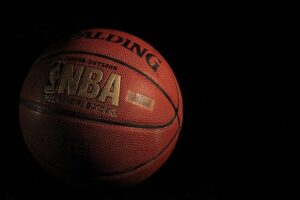 Blockchain and cryptocurrencies have dominated headlines and generated a great deal of discussion in recent years. However, they have not yet permeated deeply into mainstream applications and consumer use.
Adoption by popular vendors is an important step for the entry of blockchain into the mainstream.  The NBA is taking steps in this direction.
Back in 2014, the Sacramento Kings became the first NBA franchise to accept bitcoin as a payment for season tickets and store products.
The team has now taken another step into blockchain.  It launched its first blockchain-based app. The application allows fans to bid on game-worn gear.  Cryptocurrency may attract more users due to the launch of the new app, because the application allows people to buy authentic in-game gear with cryptocurrency.
Facilitate the adoption of cryptocurrencies?
Kings fans will be able to bid on game-worn sports gear by participating in live auctions during home games. For example, last week the team auctioned off the game-worn jersey of Kings guard Buddy Hield.
The Sacramento Kings worked with a popular Ethereum development studio to create the bidding platform. The blockchain serves not just as an alternative payment option, but also as a transparent management platform for the auction.
The blockchain platform authenticates the auction items, and a digital token will be minted whenever an item is sold.  The buyer receives the token, which proves the authenticity of the item bought. This will enable buyers to then re-sell the game-worn gear and prove their ownership and the items' authenticity with the token.
A popular blockchain-powered platform can facilitate adoption of cryptocurrencies. However it turns out with this particular app, the increase of applications by popular vendors is an important step for popularizing blockchain and cryptocurrencies.