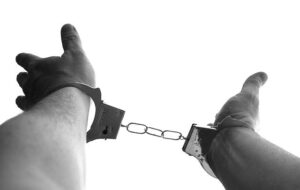 Fake news is a big problem for many reasons. The spread of the deadly Corona virus highlights the threat of fake news to public health.
On social media sites like Facebook, Twitter and Instagram, conspiracy theorists have promoted hoaxes and false information about the Coronavirus. People are confused over what to believe and what not.
Social media platforms are removing fake news and misinformation about the fast spreading coronavirus, but it is a big challenge.  The recent steps by social media companies to crack down on Corona virus fake news show an expansion of their definition of harm.  Now, "physical harm" also includes "misinformation leading to rapid spread of illness."
The virus has affected over 80 thousand people so far.  Thousands are in a severe condition, and over 2,700 people have died from it.
Rumors about the virus have spread on widely used China-based social networks as well. A spokesperson for the China-based messaging app WeChat told Reuters that it is deleting posts that contain coronavirus-related misinformation. The app has more than 1.15 billion monthly users.
Government action against the spread misinformation
Chinese media reported during the early days of the virus outbreak that police had arrested eight people in Wuhan for spreading rumors about a local outbreak of unidentifiable pneumonia.
Governments are also taking action against those spreading harmful fake news about Corona.  The Malaysian Communications and Multimedia Commission said it has arrested an individual for spreading fake news about the coronavirus. The suspect faces a potential fine of RM50,000 ($17,000) or almost a year of imprisonment, or both.
Authorities have arrested more than 20 people across six countries due to fake news.  Officials in Thailand, India, Malaysia, and Indonesia are working with China to combat false information with the threat of jail time, heavy fines, and arrests.