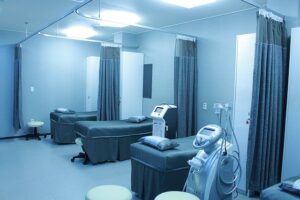 Cyberattacks on hospitals are unspeakable crimes.  They are cynical assaults on the most vulnerable in our society.  Even more cynically than usual, a recent attack on a hospital struck at the height of the Coronavirus outbreak. Attackers targeted the Brno University Hospital in the Czech Republic.
Cyberattack on Czech Hospital was severe
Staff had to postpone urgent surgical interventions because of the cyberattack. The hospital closed down its complete IT network during the attack.  This affected the maternity and children's branches of the hospital as well. The hospital, involved in testing people for the COVID-19 disease, saw its computer system paralysed.
In turn, this led to cancelled surgeries.  It also led to freezing of the hospital's ability to access patient data.  This disrupts the hospital's ability to manage patient care.  It can lead to terrible, real-life outcomes for patients. Hospitals are in the business of saving lives. Cyberattacks against them are among the most cold-hearted and cynical crimes. They endanger the sick at their most vulnerable time; the cost can be in lives.
Warning others of the breach; public preparedness
The hospital used its standard public loudspeakers to communicate with staff and patients.  The messages said that personnel should immediately shut down their computers, and that upcoming surgeries would be cancelled.
Security teams need to be extra vigilant at this time of heavy risk. Even as hospitals and health care systems are strained by coronavirus, some hackers will continue to find hospitals to strike.