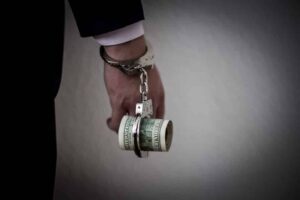 Spanish police recently arrested more than 30 suspects over a timeshare scam that is alleged to have affected almost 500 British citizens.
Spanish police think that the victims were defrauded of as much as £15 million after they paid between £500 and £3,000 for a chance to stay in what they thought were legitimate properties. A Velez-Malaga law firm is alleged to have laundered the profits made by a team of 4 people, who are believed to have made a profit of at least €12 million.
Ronald Noble, founder of RKN Global, suggests that those interested in purchasing timeshares do so when they are 100% sure that they are dealing with a legitimate timeshare company. It is altogether too easy to fall prey to fraudsters.
The case involving the Velez-Malaga law firm is not the only recent incidence of timeshare fraud. In a separate incident, four people were also charged in connection with fraud alleged to have taken place over approximately five years and which could have involved more than £100,000 being taken from victims.
Both incidences of timeshare fraud highlight the concern that British police have about fraudsters posing as legitimate businessmen and women. In the Velez-Malaga case, accomplices were employed by the fraudsters to convince victims that they could get back any money they had previously lost. This is an example of how low fraudsters will stoop to get their hands on victims' money, posing as someone who is prepared to help the victims when they first discover that their money has been fraudulently used.
Spanish police explained that the scam worked by offering potential victims who already owned timeshare packages a special deal that involved selling their timeshare to prospective buyers so that they could acquire a specific holiday package. The fraudsters then asked the victims for a deposit that was paid via a bank transfer. The holiday package never materialized, and the victims found out they had been duped once they realized the sale and the purchase hadn't taken place.
Spanish police have been praised for their part in highlighting the scam, and have since reassured the UK's tourism sector that most timeshare deals are legitimate.