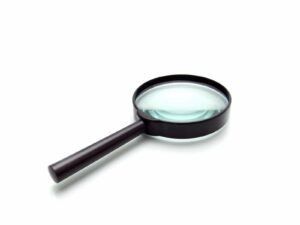 U.S. President Donald Trump has been hitting out at technology giants like Facebook and Google, claiming that the companies are trying to silence conservatives and are publishing fake news. Now, the White House is reportedly preparing to investigate the business practices of the technology companies.
Federal agencies to investigate whether antitrust laws are being followed
The White House has drafted an executive antitrust order for the President to sign to allow federal agencies to investigate the social networking sites. The executive order will instruct the relevant federal agencies to investigate the business-related practices of both Google and Facebook.
A draft copy of the order, which was obtained by Bloomberg, instructs authorities to investigate the "online platforms" thoroughly and find whether they have acted in "violation of the antitrust laws" or not.
The order instructs federal agencies to develop recommendations within a month for ways to address online platform bias and to protect competition among online platforms. As of the time of writing of this post, the order has not yet been finalized.
There have been concerns that the order might conflict with the First Amendment and threaten the independence of U.S. law enforcement, but the draft order specifically reiterates that all actions that federal agencies take must be consistent with other laws.
Trump accuses tech companies of bias against conservative voices
The draft of the order says that it is "essential that American citizens are protected from anticompetitive acts by dominant online platforms because of their critical role in American society." It also states that consumer harm could come through the exercise of bias.  Mr. Trump has constantly accused the tech companies of bias, tweeting that "Social Media is totally discriminating against Republican/Conservative voices."
Trump had said the tech companies are closing down the opinions of many people on the Right, while simultaneously doing nothing to others."
The draft order could let federal agencies investigate whether the products of social media companies can be twisted to support themselves in an anti-competitive manner. The U.S. is not the first to take an interest in these issues. When it comes to being strict against online platforms, the European Union has taken most stringent steps, recently fining Google over £3.8 billion for abusing its control of the Android operating system.