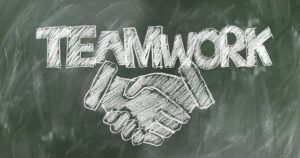 The US Presidential elections are coming up.  With the stakes so high, companies like Google, Facebook and Microsoft are doing their best to prevent fake news and misinformation on their platforms.  Because of the widespread threat of fake news, a multi-sectored approach appears to be needed to combat it.  One example is public-private partnerships, where governments team up with private social media companies in order to fight fake news.  Another example is partnerships within the private sector, such as when the BBC recently worked together with tech companies.
BBC worked with the tech giants during the UK elections
The head of the BBC recently revealed that Google, Facebook and Microsoft partnered with it and other news outlets to control the spread of fake news during the UK election in December. The BBC joined with other popular media outlets like the Financial Times, the Wall Street Journal and the Indian newspaper The Hindu to work with tech companies to identify fake news and misinformation.
In September, the BBC announced that it was working with Facebook to develop an early warning system so that the companies would notify each other if they discovered information that put people's lives at risk or threatened democracy. The plan included voter information plans, media education and other shared learning initiatives.
The BBC head said that the initiative works to de-emphasise stories that are wrong.  When stakeholders throughout the private sector – including the news, search, and social media sectors—work together, they may be much more effective at fighting fake news than if they operated individually.